The Quest MPS 3 ND System is Confident myocardial protection. Embrace more safety, versatility and precision with each case.
Experience the evolution of control and accuracy.
The Quest MPS3 ND System is redefining the induction dose of antegrade cardioplegia. With a touch of a button you engage the auto-start feature. Auto-start is an innovative technology for myocardial protection allowing for rapid closure of the aortic valve and commanding a faster arrest, while maximizing cardioplegia distribution and reducing time in the operating room.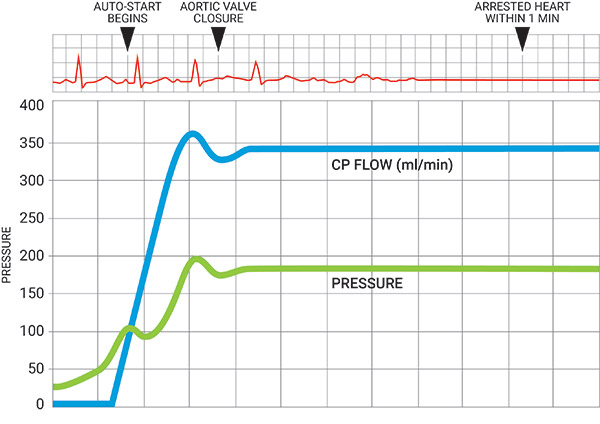 Active Monitoring Controller (AMC)
An Intuitive active monitor allows you to stay ahead of critical moments
The AMC provides a snapshot of critical information to the Perfusionists, giving them  a command center for control.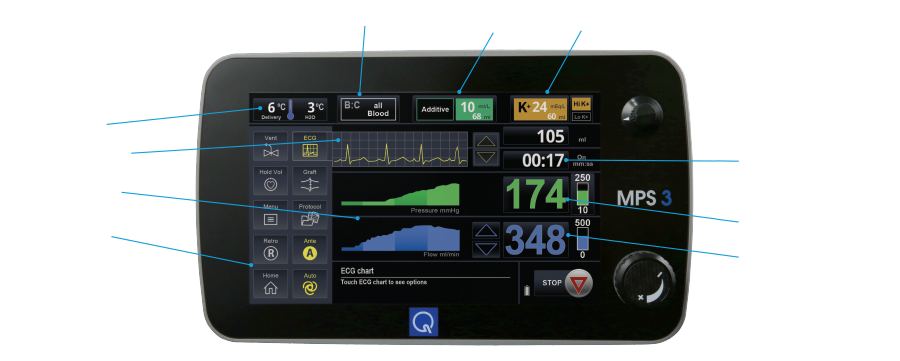 Compliance with Any Protocol
ANY RATIO.
ANY STRATEGY,
ANY METHODOLOGY
The ability to collect and review data and analytics anytime throughout or after a procedure.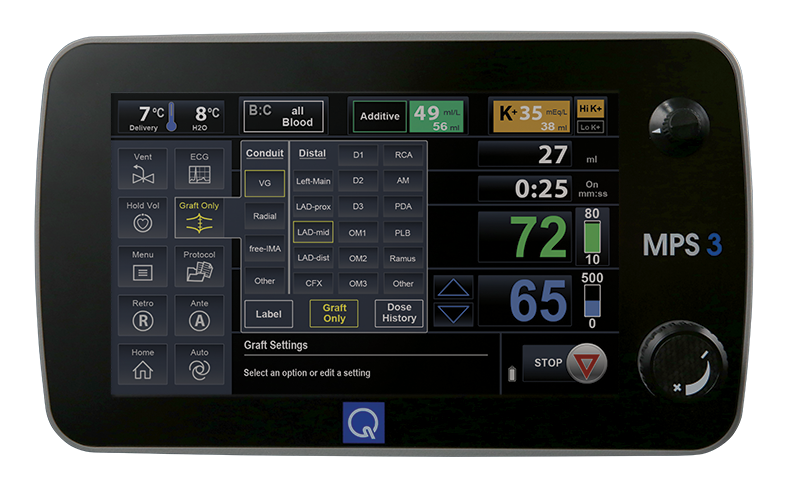 Real Time Data Collection
The Quest MPS 3 ND System, captures and records all drug volumes and concentrations, in real time. The agility of the system allows for changes any time during the procedure. The console and freestanding controller work in unison to provide accurate and safe delivery of arrest and additive agents, no matter which cardioplegia protocol you prefer.
• Avoid medication errors with organized drug records
• Know the precise drug concentrations given to your patient, in real time
• Increase patient safety with Quest MPS Technology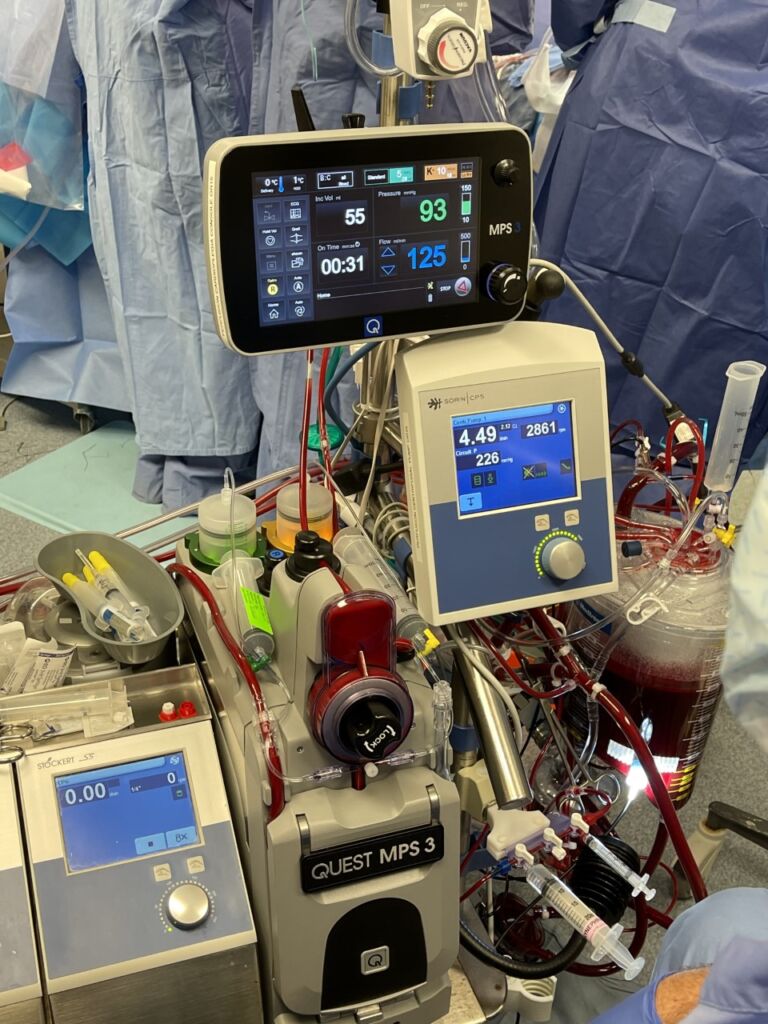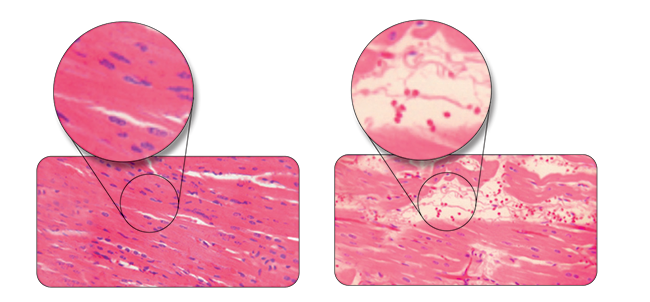 Tissue Sample: Microplegia vs Traditional Cardioplegia
Microplegia is the pure blood initiative, a whole blood alternative to traditional blood-crystalloid cardioplegia. It provides superior myocardial protection without dilution, using the patient's own blood as the most physiologic buffer, and lowers transfusion rates.3 Only Quest MPS Technology delivers precision microplegia by independent control of additive and arrest agents.
• Instructional safety alerts/alarms display on the AMC which guide the perfusionist to a quick resolution.
• An all new internal battery you will experience seamless power regardless of external conditions.
1 Ulysses G McCann, et al. Whole Blood Cardioplegia (Minicardioplegia) Reduces Myocardial Edema After Ischemic Injury and Cardiopulmonary Bypass. J Extra Corpor Technol 2006 Mar;38(1):14-21.
3 
Francesco Onorati, et al. "Polarizing" Microplegia Improves Cardiac Cycle Efficiency After CABG for Unstable Angina. Int J Cardiol, July 2011