Technology so unique, Quest Medical was awarded eight U.S. patents for this perfusion system. At the heart of the MPS®2 system are Spline-Piston pumps coupled with state-of-the-art pressure sensors enabling unparalleled drug delivery accuracy. The Quest MPS 2 System provides independent control of potassium and carioprotective drugs, providing the flexibility to deliver any cardioplegia protocol or strategy.
The Quest Myocardial Protection System, consisting of the MPS 2 System Console and the MPS 2 System Delivery Set used together, is intended for use by perfusionists and physicians to deliver whole blood (from any arterial source) and/or cardioplegia solutions to the heart during open heart surgery up to six hours.
Flexibility with Any Cardioplegia Protocol or Strategy
Deliver any cardioplegia strategy:
Intermittent MicroplegiaTM
Ratio cardioplegia (4:1, 8:1, 1:4)
Extended arrest protocols (single-dose strategy)
Other benefits:
Dual delivery lines provide superior control of potassium and cardioprotective drugs
No need to stop and manage clamps or valves
The Auto-Pressure feature regulates and maintains targeted delivery pressure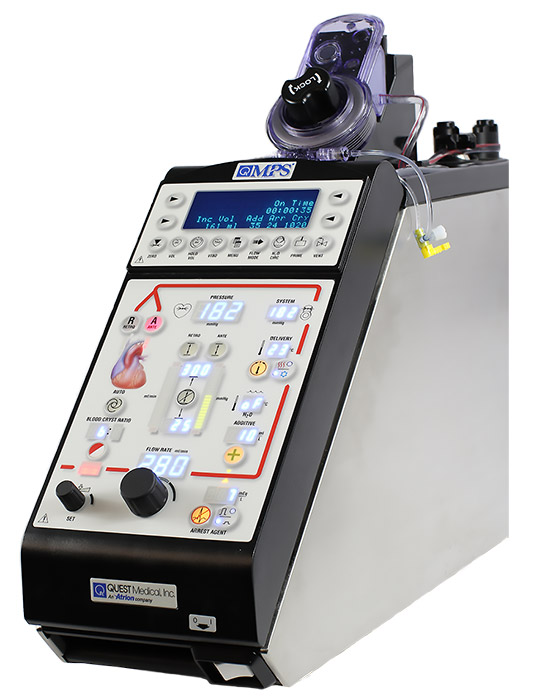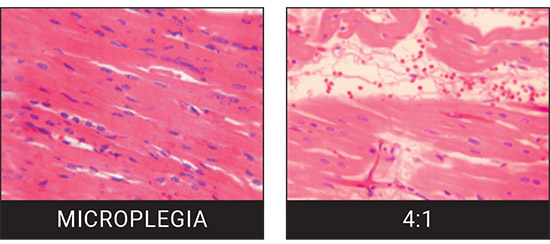 U.G. McCann II, C.J. Lutz, A.L. Picone, et al. Whole blood cardioplegia (minicardioplegia) reduces myocardial edema after ischemic injury and cardiopulmonary bypass. J Extra Corpor Technol. 2006; 38:14-21
Quest Microplegia is confidence.
Quest Microplegia with the  Myocardial Protection System (MPS®) is a cost-effective strategy utilizing undiluted blood with targeted amounts of cardio protective additives, adjustable to meet the changing requirements of each patient. Adequacy of perfusion, early recovery of metabolism and function are best achieved with the MPS 2 system.
MPS in the Microplegia mode versus traditional cardioplegia*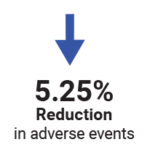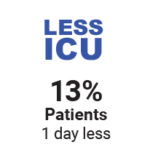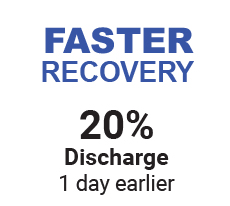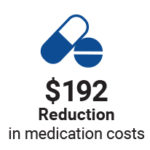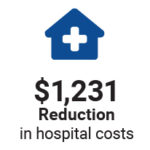 * data collected from Clinical Study: Marc W Gerdisch, et al. Clinical and economic benefits of advanced microplegia delivery system in cardiac surgery: evidence from 250 hospitals. Journal of Comparative Effectiveness Research 2018; April: 673-683

Auto-regulated pressure control facilitates better distribution – better myocardial protection
With so much control, the Quest MPS 2 System provides the opportunity to:
• Reduce myocardial edema1
• Reduce systemic hemodilution2,3
• Reduce blood usage2,3
• Improve K+ management3,4
• Improve glucose management5
• Provide precision pressure and temperature management
• Provide superior air detection
• Enhance safety6
• Reduce costs2,4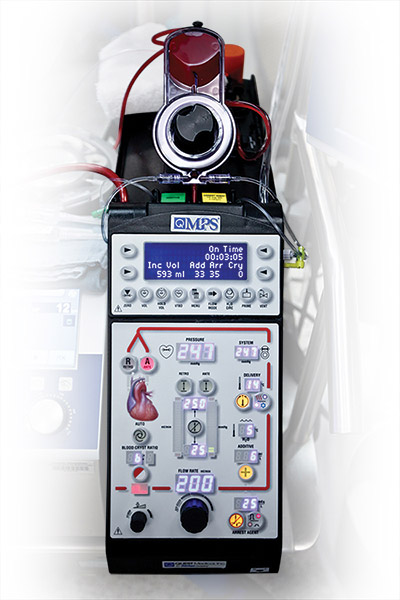 1 U.G. McCann II, C.J. Lutz, A.L. Picone, et al. Whole blood cardioplegia (minicardioplegia) reduces myocardial edema after ischemic injury and cardiopulmonary bypass. J Extra Corpor Technol. 2006; 38:14-21
2 Kevin Fleming, BS, CCP, et al. Perfusionist- Controlled Microplegia. The Department of Cardiovascular Perfusion, Toledo Hospital, Toledo, OH
3 Milo C. Engoren, MD, et al. Effect of Blood Transfusion on Long-Term Survival After Cardiac Operation. Ann Thorac Surg 2002; 74:1180-6
4 Bharat Datt MD, CCP, et al. Blood Only Cardioplegia with the Quest MPS. Canadian Perfusion Canadienne 2009; 19(1) April: 31-37
5 Data on file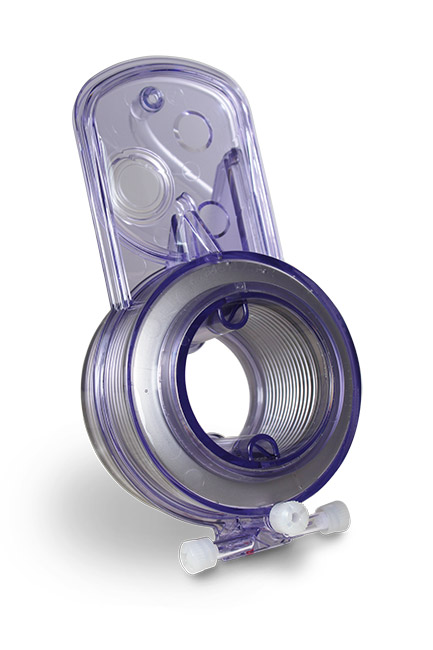 67% More Surface Area Means Cooler Temperatures Faster
The New MPS 16-Core Heat Exchanger Delivery Sets deliver cardioplegia at cooler temperatures more efficiently across all delivery flow rates and offer an additional access port to bolus or sample.
To retrofit an existing MPS 2 System console for the new 16-core heat exchanger, please order an MPS 2 Locking Block Conversion Kit (Cat No. 5001032). It's easy to install and will allow the MPS 2 Console to accept both the 10-Core and 16-Core Heat Exchanger.

SAFETY
Enhanced Drug Cartridges
New safety features and increased capacity, ensuring patient safety and a reduced need to refill on longer procedures using all-blood, single-dose strategies.
VERSATILITY
Compliance with Any Protocol
ANY Ratio
ANY Strategy
ANY Methodology
ANY TIME
PRECISION
Power through Precision
Precise drug concentrations and volumes are now available and easily managed on the new Active Monitoring Controller (AMC).
Want to Know More? See Why the MPS2 System is the Faster Growing Perfusion Technology in Cardiac Surgery.