A letter from our SVP
With growing concerns about the increase in the spread of Coronavirus (Covid-19) world-wide, we wanted to provide information about how Quest Medical is responding to ensure uninterrupted supply of our products to the market. Quest is closely following the updates from the U.S. Center for Disease Control and Prevention (CDC), their continuing situation assessment, and their recommendations. The purpose of this communication is to better inform our customers of our actions.
We are currently taking action in two areas: Product Supply and Employee Safety.
Product Supply
Quest Medical manufactures 100% of our products in the US and are proud to be a US-based manufacturer. We manufacture 99% of our products in our Allen, Texas facility with only a few low- volume SKU's manufactured by other US-based manufacturers. We are a committed US manufacturer, including our supply chain from other companies. We currently receive 99% of the components we purchase from other US-based suppliers. The vast majority of our direct Supply Chain vendors are located in the US.
Read More
We have begun selectively ramping-up our supply chain to ensure no disruption in manufacturing in our facility.
This includes:
High usage items used across many different product lines to ensure our daily manufacturing activities are not disrupted
Supply chain items which have been deemed higher risk to ensure manufacturing and product shipments are not disrupted
At this time, Quest is continuing to build to target inventory levels for all of our product codes. If you choose to increase your orders, please contact your Sales representative with your requirements and we will actively collaborate with you on those requests. Due to the number of requests we receive and our changing supply chain logistics, we will assess each request individually and work directly with you to ensure we meet all of our customer inventory requirements.
Employee Safety
Quest is actively assessing all employee safety measures to reduce the risk within our employee population. We are focused on the areas where we have some control, which is our facility and the proactive precautions taken by our employees. Some examples are:
Temporary travel policy restrictions as a risk reduction measure
Cancellation of employee travel to tradeshows for the next 30 days
Increased our diligence to personal cleanliness procedures for our employees while they are at the
Quest facility using everyday preventive actions to stop the spread of germs
Employee "sick" policy is being strictly enforced
Remote work policy for employees which have minimal impact on the day-to-day operation of
our facility
Eliminated non-essential face to face meetings and have restricted access of our facility to visitors
Social distancing measures for employees at Quest, particularly in our manufacturing
environments
We have put policies in place to limit the social interactions and traffic in our facility on a day-to- day basis in hopes of reducing the likelihood of spread of the virus.
As the purpose of this memo was to inform our customers of our current actions, it is also to let our customers know that each information request will be assessed to determine priority and value. Quest is committed to the actions required to ensure an uninterrupted supply chain to our customers and will prioritize the actions needed to ensure we meet our customer product supply requirements. Your Customer Service and Sales representatives will work directly with you on all product supply and information requests.
Sincerely,
Jeff Summers
Senior Vice President Quest Medical, Inc
One Allentown Pkwy Allen, TX 75002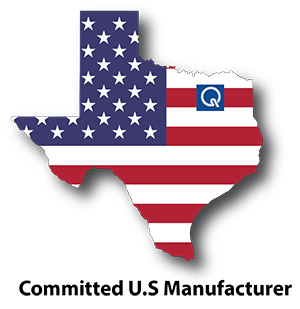 Our PPE Costs are out of control. How can I manage this cost better?
Quest's Extension Sets
These allow you to manage your IV pumps away from/outside of a patient's room therefore reducing the increased use/cost of PPE* when addressing IV pump needs.
Front-line clinicians are grossly exposed to COVID-19, is there an alternative solution to lowering their risk?
Quest's Extension Sets
Move your medication management activities away from the patient's bedside. This will also allow for better social distancing while still providing necessary patient care.
In order to reduce my exposure I have to spend valuable time associated with PPE gowning, taking away from my primary patient-care duties. Can we find another way to dedicate more time to patient care?
Quest's Extension Sets
Time is not on your side right now!  We understand and provide you the option to reduce the gowning time/activities* associated with PPE.
We are having to manage multiple medication drips, how can I easily accommodate this need?
Quest's Manifolds
Our Manifold options can accommodate many drips, easily integrate into your pump lines and provide your clinician confidence with integrated check valves and needlefree valves.  With the additional use of our Extension Sets it also makes line identification activities easier*.
All of this ensures you deliver WHAT you want, WHERE you want it to go, WHEN you need it to be there!
How can we triage quickly, prevent trips and falls and keep things organized?
Qlinch™ Securement Band
Qlinch™ Securement Bands can be used to organize IV lines, other cords, and manage equipment. Do this, in times of extreme infection risk, without having to use tape leaving behind sticky residue.
*Use of extension sets allowing IV pumps to be moved away from patient, thereby reducing close exposure and subsequent use/cost of PPE with frequent pump/medication management activities.  Line identification is also easier due to the IV pumps being within a closer view of clinical staff.