Quest Medical serving Cardiology, Infusion Therapy, and Ophthalmology
Quest Medical was founded on the premise of developing medical devices that would have a positive impact on patient care. Since 1979, we have been dedicated to providing the highest quality products to our 3 focused markets: Cardiology, Infusion Therapy, and Ophthalmology.
Our Evolving Product Lines – MPS and Infusion Therapy
The Myocaridial Protection System (MPS) was first released in 1996. The MPS is used during an open-heart operation allowing a surgeon to utilize an all-blood cardioplegia versus other cardioplegia strategies that dilute the blood, however the MPS can be used with any cardioplegia strategy. The MPS allows greater control, utilizes enhanced safety features along with precise, adjustable delivery of cardioprotective drugs to the patient. The second generation, MPS 2, was released in 2004 and has successfully been used in U.S. and international markets. The latest generation, MPS 3, offers even more control to perfusionists and surgeons than previous models. A hint of the new MPS 3 features, it now incorporates a touch screen interface with several new capabilities and precision control. At the end of 2018, the MPS 3 was released for sale in Canada and is anticipated to be released in the USA in 2020.
Quest has been active in the infusion therapy market since the founding of the company. As a strong supporter of a no-needles approach to fluid delivery, Quest developed capped luer lock ports on early manifolds and IV sets. With continued development, Quest has evolved the product lines with the use of swabable, needleless, valve technology – Q2® split septum technology. The Q2 technology has been incorporated into many products, some will have check valves to ensure of a one-way flow of fluids and protect from retrograde flow.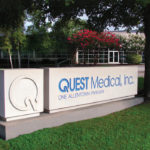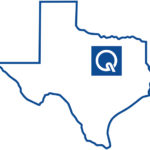 Our History – A Touch of Texas
Quest Medical, Inc. was founded in 1979 with the idea of producing a better volumetric infusion pump. This concept was made a reality with the design and production of two series of infusion pumps and associated IV sets. In 1991, Quest purchased Heathdyne and American Omni which brought Quest into the perfusion safety product market. It was the strong relationship Quest developed with perfusionists that was the genesis for the Myocardial Protection System (MPS®) development. The 1st generation MPS was released in 1996. Two years later in 1998, Quest sold the infusion pump lines and also was bought by Atrion Corporation. Atrion Corp brought ophthalmology in to the existing cardiovascular and fluid delivery product lines. The second generation MPS 2 was released into the market in 2004. In Q4 of 2018 Quest released in Canada, the most advanced MPS yet – the MPS 3. The US market release of the MPS 3 is expected to be in 2020.
Our Core Values
Ethical Conduct and Integrity
Invest in our People and Hold Ourselves Accountable
Achieve Customer Satisfaction with Innovation and Service
Foster Teamwork and Collaboration
Corporate, Environmental, and Corporate Stewardship
Our Quality Policy:
Each and every employee at Quest Medical is committed to the continuous process of performing each task and building each product to the customer's requirements, without exception.
Our standard of performance is:  Do it right today, better tomorrow.
Our Objectives:
Exceptional Customer Satisfaction
High Quality Products, made in the U.S.A.
Regulatory Compliance and Product Safety and Performance
Highly Motivated and Skilled Workforce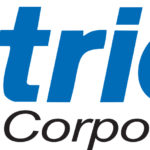 Our Parent Company: Atrion Corporation
Atrion Corporation is the parent company for Quest Medical, Inc., Halkey-Roberts Corporation, and Atrion Medical Products, Inc. Atrion products advance the standard of care by increasing safety for patients and providers. Atrion Corporation targets niche markets, with particular emphasis on cardiovascular, fluid delivery, and ophthalmology applications. Headquartered in Allen, Texas, Atrion Corporation has design and manufacturing subsidiary facilities in Alabama, Florida, and Texas.
Cardiovascular
Quest Medical designs and manufactures an array of cardiovascular surgical devices that can products that facilitate optimal surgical procedures. Our products include the MPS 2 System for open-heart procedures, aortic punches, vascular loops (Retract-O-Tape), and various safety valves (VRV, RLV, MiniGuard, and RetroGuard®).
Infusion Therapy
Quest Medical manufactures a full line of infusion therapy products including rigid and flexible manifolds, removable spine components, and intravenous (IV) administration sets in high or low volume configurations. Our innovative Q2 Technology is incorporated into many devices. 
Ophthalmology
Quest's LacriCATH® balloon catheters have revolutionized the treatment of blocked tear ducts in children and adult. In addition to the LacriCATH catheters, Quest offers other accessories used during DCR & DCP procedures.
[vc_cta h2="" txt_align="center" shape="square" style="custom" add_button="bottom" btn_title="CONTACT ME" btn_style="outline" btn_shape="square" btn_color="white" btn_align="center" custom_background="#338fe5″ btn_link="url:%2Fcontact-us%2F|title:Contact%20Us|target:%20_blank|" el_class="contact-me-cta"]
Want to Know More, or Schedule a Demo? Let's Talk.
[/vc_cta]